Our Dubuque real estate lawyers can help with your Real Estate needs.

Whether you're buying and selling a house, or entering a more complicated real estate transaction, our attorneys have the experience you need.

Obtaining a lawyer is crucial when buying and selling a house. In a real estate transaction, both parties have competing interests; and therefore an attorney is necessary to help protect your individual interests. Many people today fall into the trap of assuming that one attorney per transaction is sufficient. However, if you are not personally represented, you have no guarantee that your interests are being protected.

Before signing a purchase agreement, we encourage you to contact an attorney to discuss with them the transaction, and how you can ensure a more secure agreement.

Are there current mechanic liens on any of the property?

What personal property is or is not included in the agreement?

What happens if you cannot sell your old house? Will you be stuck with two houses?

What happens if the purchase of your new house falls through? Will you be left without a house?

Are there any environmental problems with the land?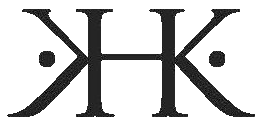 Call our Dubuque Lawyers today:
(563) 588-0547