Whether you need help with a breach of contract, are seeking an attorney to handle an eviction, or you have otherwise been injured or sustained damages, we have experienced counsel who can help.

We have represented many individuals and companies in the area. We can help pursue the relief you are after, whether that is an injunction or monetary damages.

Your case will be brought in District Court or in small claims court depending upon the amount in controversy. We will consider all available options to pursue the relief you're seeking as soon as possible, including evaluating whether your case qualifies for an Expedited Civil Action (ECA), which can help reduce the time and cost of litigation.

The small claims court is a court of limited jurisdiction, in which a party may, but is not required to, have an attorney represent them. Cases are typically heard much faster in small claims court than in District Court. Civil matters in which the amount of damages is $6,500 or less may be tried in small claims court, in addition to forcible entry and detainer actions (evictions).
An Expedited Civil Action is an "alternative civil litigation track" that became available in 2015. It is only available for cases with claims of $75,000 or less and generally allows you to have a trial within one year.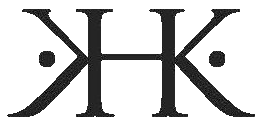 Call our Dubuque Lawyers today:
(563) 588-0547